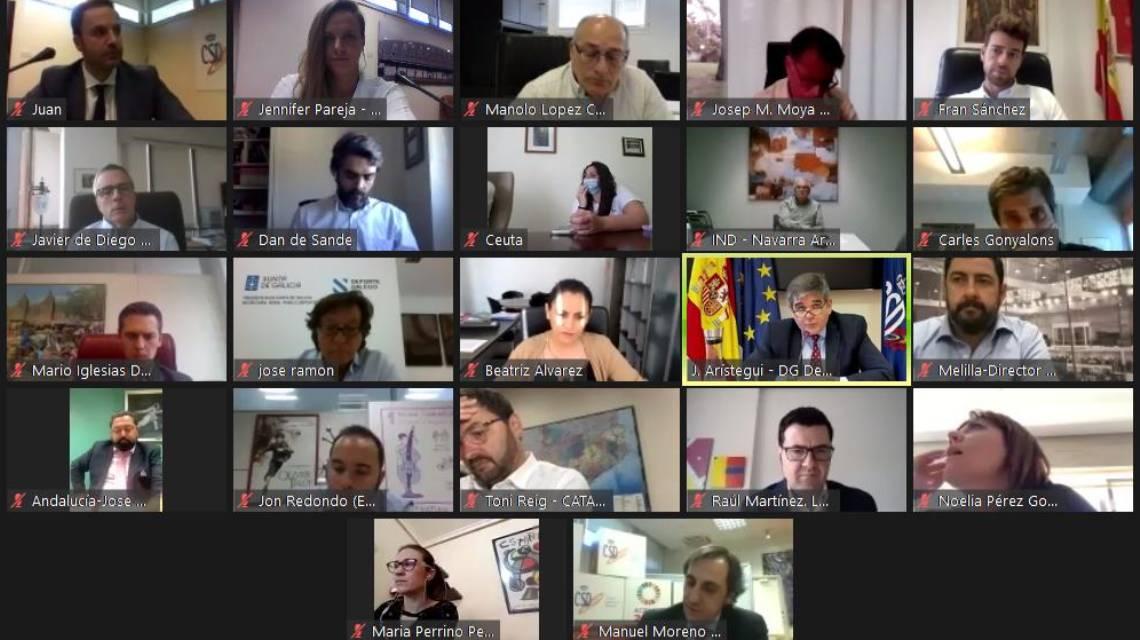 The CSD offered its support to autonomies to face the new normal in sport
The ministry of culture and sport, through the CSD, work with them through an informal coordination mechanism territorial reinforced
Madrid, 18 June 2020.Partnership, dialogue and exchange of experiences in the field of sports management, are the assumptions on which based its relations the High Council of sports (CSD) and autonomous communities from the day 22, at which time lapses the state of alarm and They recovered much of competencies in sports that during the hardest stage of the pandemic, has held the Government.
The Ministry of culture and sport, through the CSD, has offered today, within a telematic meeting chaired by the new general manager of sports, Joaquín of Arístegui, with those responsible for sports autonomies, an informal coordination mechanism territorial reinforced that will meet weekly during the period of new normality.
In this space, and always under the premise that will be communities who pass their own regulatory frameworks, the High Council of sports will support and make the experience accumulated over the months of incidence of Covid-19.
It is worth remembering that, as of today, and thanks to the work of the Task Force for the momentum of sport (GTID), almost all disciplines are again in training phase in our country, with football and basketball already in full competition.
The CSD also will welcome all proposals and initiatives departing from the territories and that, somehow, can benefit the areas of sport in which the executive still retains the decisional capacity, as in the regulation of competitions professionals or national championships unprofessional.