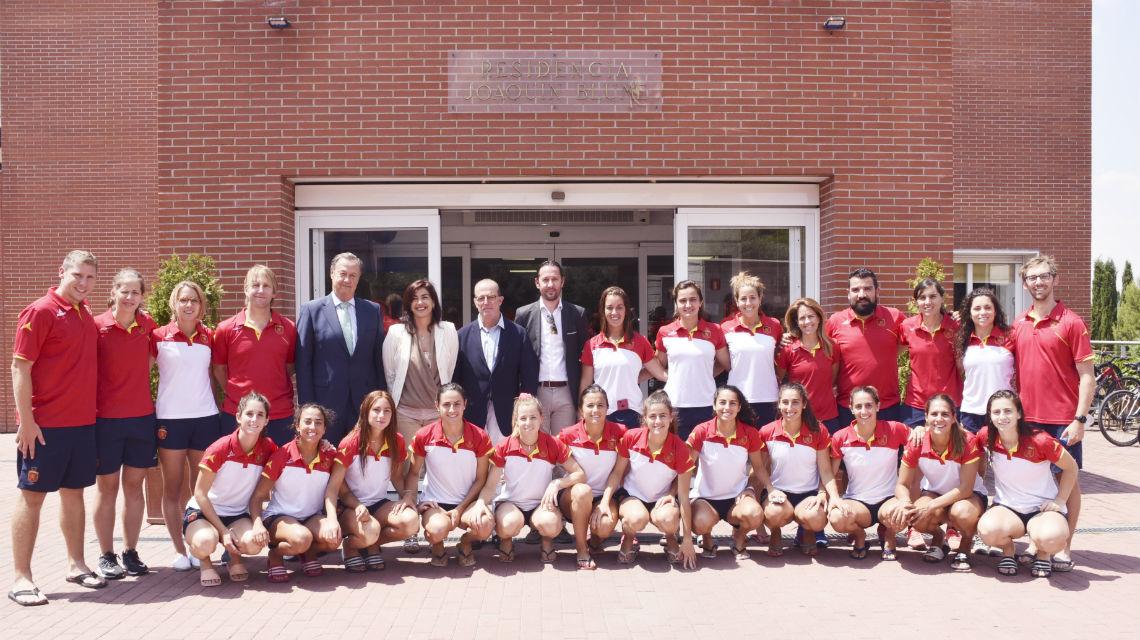 The CSD opens the term for scholarships Blume residence of the CAR of Madrid
La concesión de estas ayudas facilita a los deportistas un lugar de residencia en el espacio donde entrenan habitualmente y numerosos servicios de apoyo
Madrid, 21 May 2019.The High Council of sports (CSD) has opened the to top athletes' can access the scholarships from the residence Blume from the centre of High Performance (CAR) of Madrid. For the season 2019-2020 will offer 319 aid between the modalities of internal and external.
The aim of these awards is to facilitate the training of Spanish athletes high competition offering the possibility to reside in an integrated area in the CAR of Madrid where they can count on support services and with an academic advisory and monitoring, psychological or biomedical.
There are two modes: internal scholarship (211) and external (108). Both include food and use regulated sports facilities academic and the center. Academic encompasses the teachings of THIS (2nd, 3rd and 4th), batxillerat, Adult education Cycle medium degree Microinformáticos Systems and Networks, Cycle of Superior Animator of Physical and sports activities and Preparation for testing of access to the Degree level training cycles.
Moreover, all recipients have at their disposal programme services of attention to the Sportsman Minor (PROAD Minor), which offers counselling, academic guidance and integration into the world of work. Athletes can also undergo ratings and biomedical controls.
For its part, the internal scholarship also include accommodation services, laundry and cleaning.
Applications through sports federations
Lasbeneficiarias of this type of aid are the Spanish Sports Federations must submit applications for its top athletes individually through the electronic site Higher Council of sports. The deadline for submission ends the next 3 June.
The athlete who chooses to these scholarships must be enrolled in a course of secondary education, university or any other official title in case of not having already completed their studies. In addition, these scholarships are compatible with other grants, funding, income or resources from any public administration or public or private bodies.
The services of the residence Joaquín Blume integrated in the CAR of Madrid allow the sportsman closer to the sports facilities of your workout routine, creating a climate of enrichment and coexistence between different specialties sports.
The cost of scholarships convened amounts to €3.811.659,61 using public prices in force.
Along with these internal and external aid, the residence Blume offer scholarships 20,000 occasionality or journal with Spanish federations used to their specific concentrations in your own CAR of Madrid.