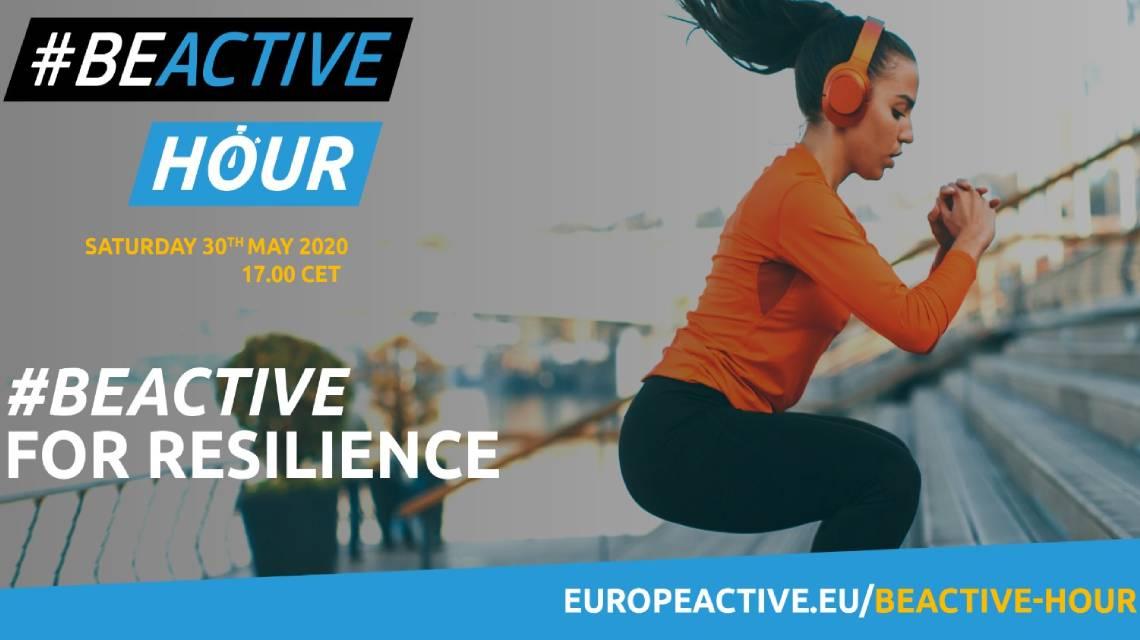 Participates in the # BeActiveHour and welcomes the role of sport in the improvement of physical and mental health
The campaign # BeActiveAtHome driven from the European commission held on Saturday 30 May, the 17:00 hours, the activity # BeActive Hour. The aim is to highlight the importance physical activity and sport have and are taking in our physical and mental health during these months marked by the health crisis generated by the COVID-19.
The event, organized by Europactive and UKactive, will bring together citizens across Europa make a sporting activity and share their experience in social networks under the hashtag # BeActive.
In the web pagewww.europeactive.eu/beactive-houryou can find examples of activities to do at home, or outdoor sports centres as, inter alia, training in family, dances, functional exercises, yoga, or careers.