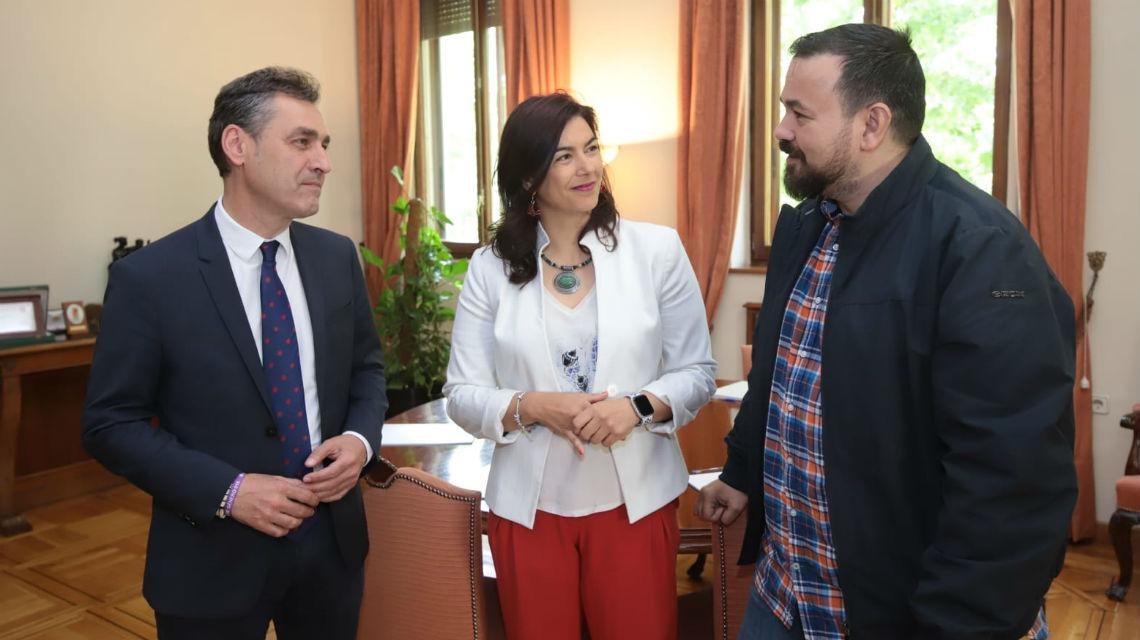 The president of CSD meets with the government of Castilla-La Stain to prepare the European sports Week
Ciudad Real clausura este año la semana Europea del Deporte 2019 con el acto #Beactive Night
Madrid, May 17 2019.The president of the High Council of sports (CSD), María José Free, the delegate government in Castilla-La Stain, Francisco Tierraseca, and the director of the sports JCCM, Joe Ramón loves, have maintained a meeting this morning in the Government departments in Albacete to finalize preparations for holding the V Week European sports (SED) in this community, which will take place in September in Royal City.
Free has highlighted the commitment of the government of Spain with sport and sporting activity as the basis for a healthy lifestyle. It has also value the work done the last two years for this General direction of Sports, that in the year 2018 organized during that week 600 proceedings.
It has also pointed out that the SED is the tool that provides opportunities to practice physical activities and sport in coordination with the European Union. Has also highlighted prioritising action and social cohesion that sport exported to citizenship.
The High Council of sports (CSD), as national coordinator of this event, to be launched in 2019 a new long-term project of promotion of physical activity and sport at the national level, among which is the organization between 28 and 29 September in the Royal City#Beactive Night.
A # Beactive Night is a night sporting event, to be held from the 21:00 to the 03:00, which on a scenario will be given a minimum of six ' master class ' of different activities. Around the seating will be different sports pushing and promoting sport
In addition to supporting The Stain Castilla-, for this edition of the thirst, the CSD will support through the European project, the founding Spain active and the Spanish Federation of sports and Dancing competition with six other autonomous communities: Valencian Community, region in Murcia,, march Extremadura, Navarre and Rioja. Se impartirán ' master class Body Combat ', Zumba, Yoga and Salsa and additionally, there will be several ambassadors, which will spread the event.