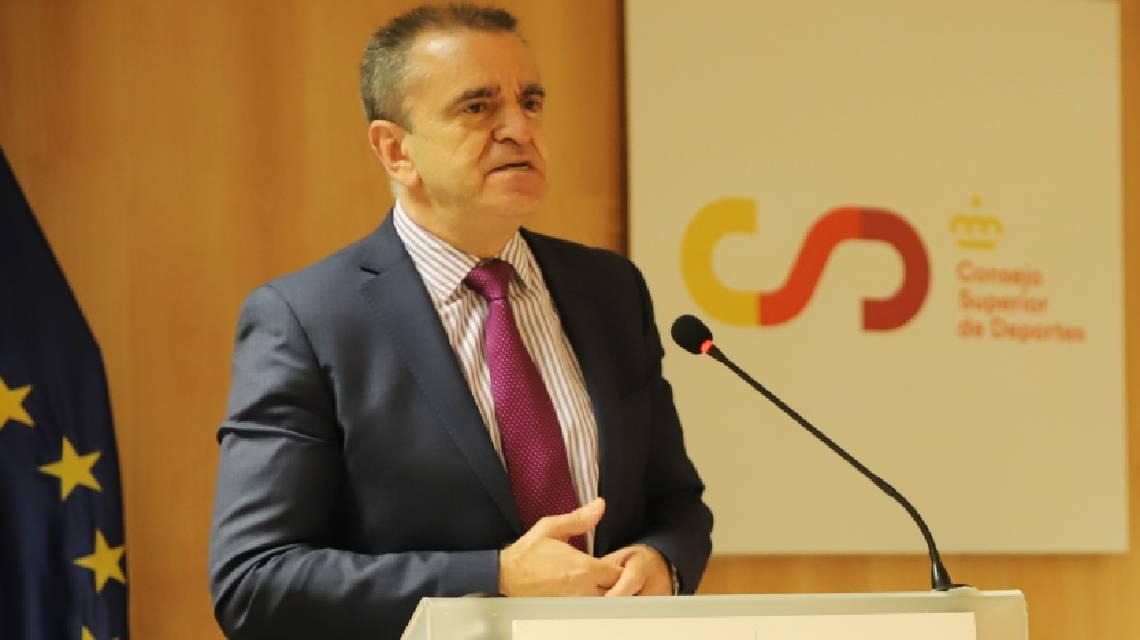 The European Week of sport 2021 seeks to involve all segments of society in the promotion of physical activity
An initiative aimed at promoting physical activity for combating sedentary life at which a further year the CSD in their commitment to a more healthy society
An initiative aimed at promoting physical activity for combating sedentary life at which a further year the CSD in their commitment to a more healthy society
Madrid, 22 june 2021.- the high council of sports (CSD) today welcomed the submission of a new edition of the european week of sport, an initiative of the european commission to promote sport and combating sedentary life to be held from 23 to 30 september simultaneously in all eu member countries.
The act has told the presence of president of the CSD, josé Manuel Franco, and with the participation of athletes ambassadors of edition of this year: Roxana Popa and Paco Cubelos, who spoke on-line. For the first time, the european week of sport will be as ambassador, influencer.
Under the slogan # BeActive, the european week of the Sport from 2021 aims to involve all segments of society to carry out one or more actions that promote physical activity and good eating habits among the population. It is intended that Spain back to beat the registers of participation in the activities promoted by the entities involved in sport in the fight against the scourge of obesity and growing sedentary life, in favour of a healthy life based on the physical exercise and adequate food.
For José Manuel Franco, this type of initiative " endorse the commitment of the CSD by promoting physical activity " among the population. " a society that sport is a more healthy society physically and mentally ", has pointed out.
In his statement, the secretary of state for sports has reminded us that Spain is the only country in the European Union that has included sport among the sectors that receive funds from recovery after a pandemic COVID-19. " We Want To increase the sports practice because we believe that sport is investment. The way we have clear and must do it together ", has pointed out.
Among the action planned within the european week of sport 2021 stresses the celebration of sporting event BeActive Night in las Palmas de Gran Canaria (25 september), the development of the programme of Physical Activity Begins x you, the organization of an activity of Ploggin (26 september) or the presentation of awards CSD-BeActive.
All initiatives are intended to call to action and the assistance of the autonomous communities, municipalities, schools and Universities, sports, Sports Federations and workplaces.
All the information of the european week of sport 2021 is available athttps :// www.csd.gob.es/en/promocion-del-deporte/semana-europea-del-deporte