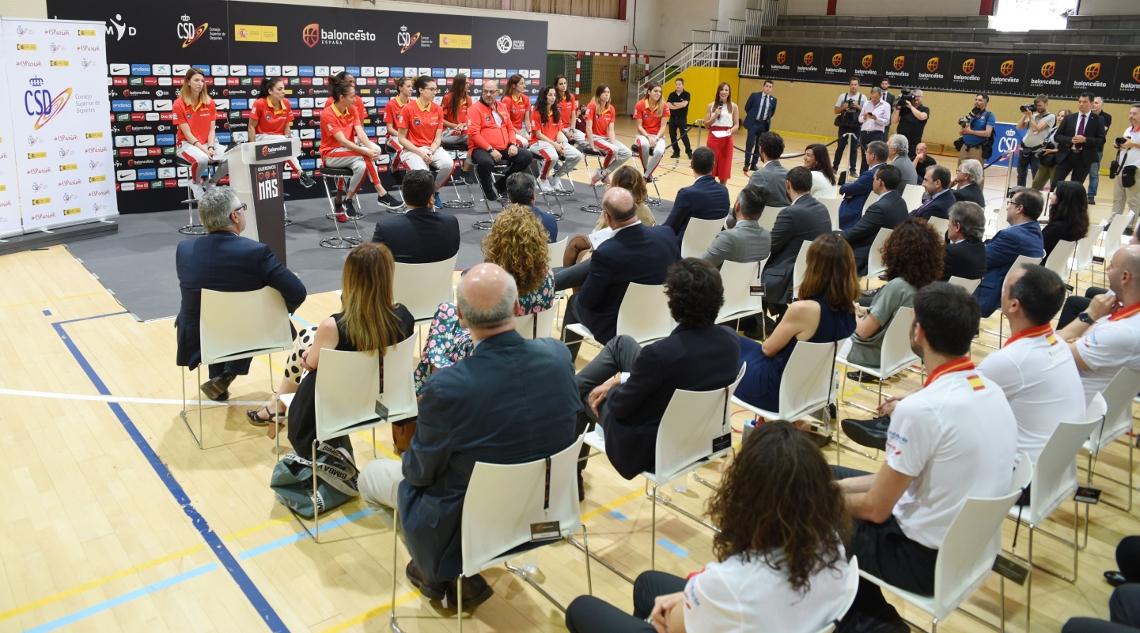 Fred Sánchez visit to the feminine Spanish selection of basketball before the Eurobasket
Fred Sánchez congratulated the players for their effort, sacrifice and fellowship, stressing that his legacy transcend their medals
The president of the caretaker government, Fred Sánchez, has turned this morning to the seat of the High Council of sports to dismiss the team of the feminine selection of basketball that this afternoon travels to Riga to participate in the championship of Europa 2019 of Serbian and Letonia.
During his speech, Fred Sánchez congratulated the players for their effort, sacrifice and fellowship, stressing that his legacy transcend their medals, a legacy that, said Sánchez, has much to do with principles and values that can be seen reflected future generations, " are ye example of many good things that are happening in our country and that we must highlight increasingly " ended the president.
Sánchez has been accompanied by the deputy on functions, Carmen Balding, by the president of the High Council of sports, María José Free, for the general director for sports of CSD, Marian Soriano and by the president of the Spanish Federation of basketball, Jorge Garbajosa.