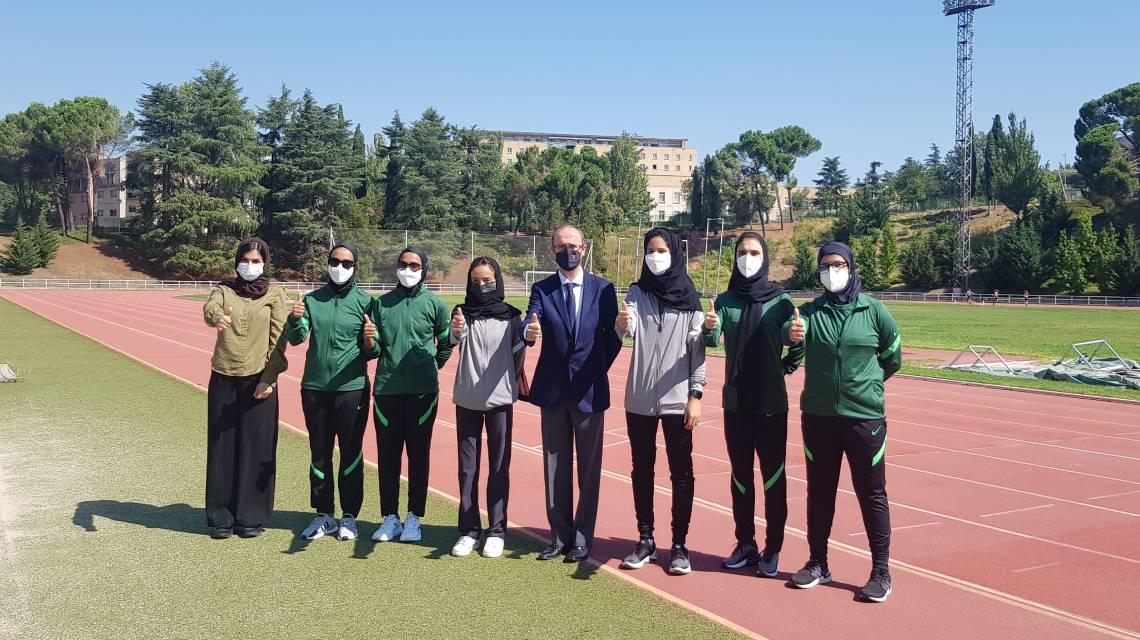 A delegation of women of the government of Saudi Arabia is aware of the projects of the CSD in the field of Sport
Have met with representatives of the council that i have moved the projects on women and Sport currently being implemented by the spanish government
After the meeting have visited the facilities of the high performance centre of Madrid
Madrid, 03 september 2021.A delegation of 10 women representatives of the ministry of education and ministry of Saudi Arabia have been during the morning at the seat of the council for sports (CSD) to gain first-hand knowledge of the projects that drives the spanish government to enhance women's sport in our country.
The deputy director for women and sport of CSD, Barbara strong, and the deputy director of competition Txus Mardarás, have moved to the members of the delegation arabia projects on women and sport that the council develops today. The programme's Women, the newly established Observatory for Equality, or aid to the conciliation are some of the projects that have been explained to the attendees. Women attending the meeting is called upon to lead the cultural change and the management of the sport of his country seeking advice as necessary to stimulate it.
Since the meeting, the representatives of the government of Saudi arabia, accompanied by the deputy director of Sports promotion and innovation, Pablo Castillo, have visited the facilities of the high performance centre of Madrid, where they have attended the training of several of the spanish athletes who train. Judo, Rhythmic Gymnastics Athletics, swimming, or are some of the disciplines that have taken the opportunity to learn.