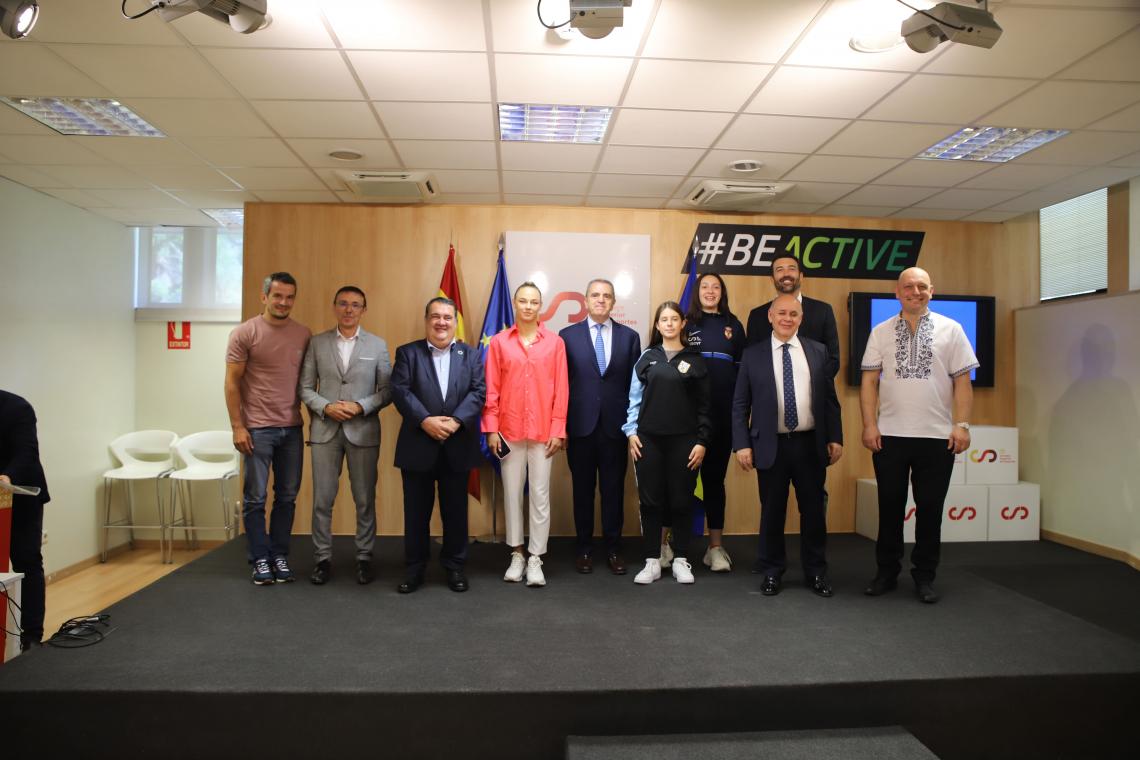 The Government, and the FEMP federations have formed a coalition in the inclusion of children and young people displaced ukrainians through sport
It has signed the protocol for handling Sports Practice federated children and adolescents ukrainians in Spain.
Signed a protocol for ukrainian athletes with a view to facilitating sports union children and adolescents who had to leave Ukraine because of war, adapting the itineraries of inclusion depending on high-level sportsmen or database
The act of signing, in the high council of sports, was attended by Daria Bilodid and Sofiia Sitko, judoca and ukrainian esgrimista respectively,
Madrid, 22 june 2022.-The High commissioner for the fight against child poverty (ACPI), the high council of sports (CSD), the spanish federation of municipalities and provinces (FEMP) and the association of sport English (ADESP) have signed this morning, at the seat of the CSD, the protocol to the sports practice federated children and adolescents ukrainians in Spain.
A coordination agreement which seeks to facilitate sports union those minors and young people in Ukraine who have had to interrupt you because of the displacement caused by conflict, with a double itinerary for the inclusion on the basis of whether it is high-level sportsmen or base.
As stated in the convention, facilitate access to sport to children in situations of vulnerability is not only key to their health and emotional well-being, but has great potential reparative and encourages the inclusion and social cohesion, essential to overcome the effects of war and displacement.
" sport is a universal language and has the power to create hope ", the president of the CSD,José Manuel Franc. For this reason, has explained, " available to the ukrainian sportsmen high-level and basic sport the wide network of centres that extends throughout our geography, so that they can find in sport a refuge and an open door to a better future ".
For its part,Ernesto Gasco, The high commissioner for the fight against child poverty, he highlighted the commitment of government in the reception of ukrainian athletes to " may continue with its sports training despite the conflict " and has reminded us that there are currently in our country about 40,000 children arrived from ukraine for that sport plays a major role.