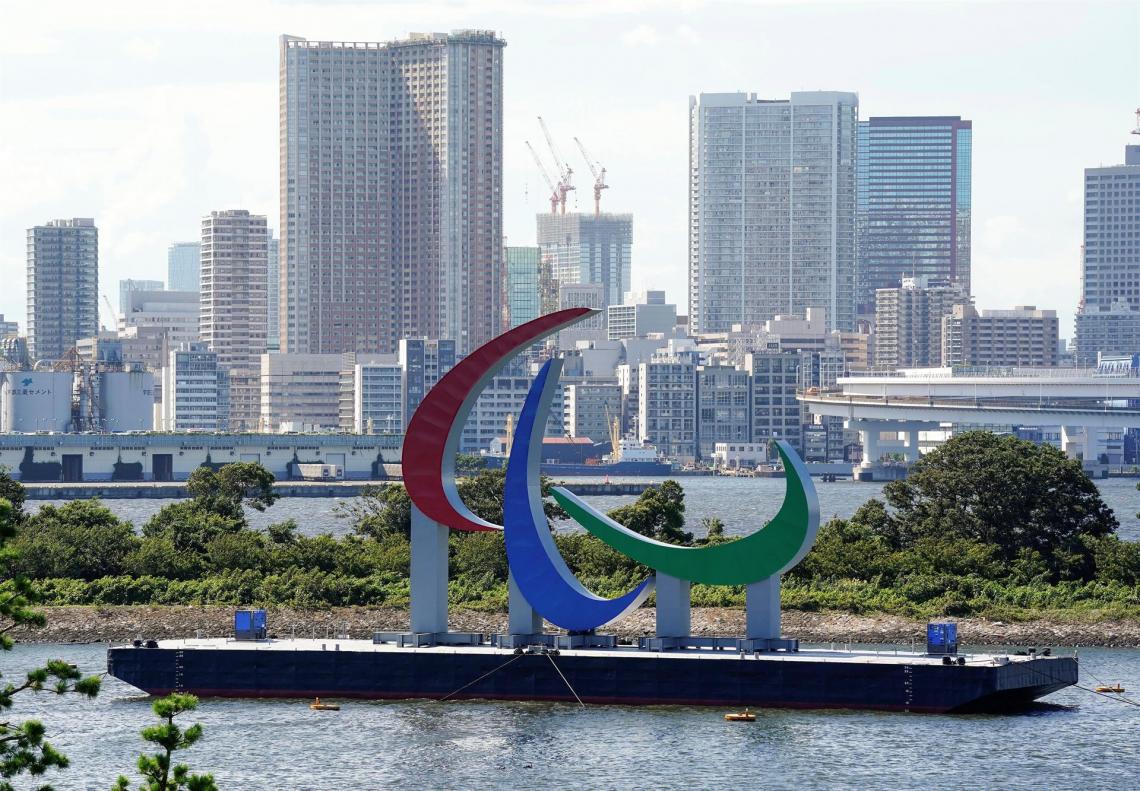 José Manuel Franco goes to the paralympic games of Tokyo 2020
The president of the CSD will accompany the minister of culture and sport, Miquel Iceta during her stay in Japan for the paralympic games of Tokyo 2020
Madrid, 20 august 2021.The president of the supreme council for sports (CSD), josé Manuel Franco, will travel on 29 august to tokyo to go to the holding of the paralympic games (JJPP) and therefore give its support for the 142 españoles-127 athletes with disabilities and 15 supported competing in this event which starts next week.
The secretary of State for sport will have the opportunity to attend various competitions with relevant spanish presence, such as swimming, athletics, or biking among others. The presence of the spanish delegation to be completed on 2 september with the arrival of the minister of Culture and sport, Miquel Iceta, who will be travelling to the japanese city to be present during the last days of competition, which can attend the two leaders to the closing ceremony.
Previously, the director-General for sport, Albert Soler, who represent the sporting authorities in spain in Tokyo to be the first member of the delegation of the CSD to move to the capital nipona. In this way, will take the opportunity to attend the inauguration ceremony of JJPP that will be held on 24 november, as well as the first competitions with spanish participation.
Paralympic team
The paralympic games (JJPP) involving a total of 142 -127 athletes with disabilities and 15 supported competing in a total of 15 disciplines that there are 22: Archery, Wheelchair basketball, Judo, Powerlifting, tyre, Taekwondo, Table tennis, athletics, swimming, triathlon, Tenis, soccer, Canoeing, rowing and cycling.
All of them have begun to move to Tokyo during this week, after they have made its final phase of preparation in the high performance centres of Madrid, Sant Cugat, and the Sierra Nevada, and in Sports in seville and Palma de Mallorca in conditions of bubble that have enabled them to complete its Past practice in the best possible health security for the competition law.
Support of the paralympic sport
For the first time in a few JJPP medal awards will be co-financed from the sce and the CSD, so that for every gold medal to be offset by 70,000 euros, with 35,000 silver and bronze medals with 21,000.
In this vein, the Government, through CSD allocated €1.9 million to the STANDING COMMITTEE for the participation of the spanish athletes in the games of tokyo, an increase of 375% of the allocation from the previous paralympic cycle.
In addition, this financial support has also been reflected in the maintenance of the fellowship in support of the Paralympic Sport Objective (ADOP), which have been made this year to 131 athletes with disabilities, support 18 athletes and coaches 110.