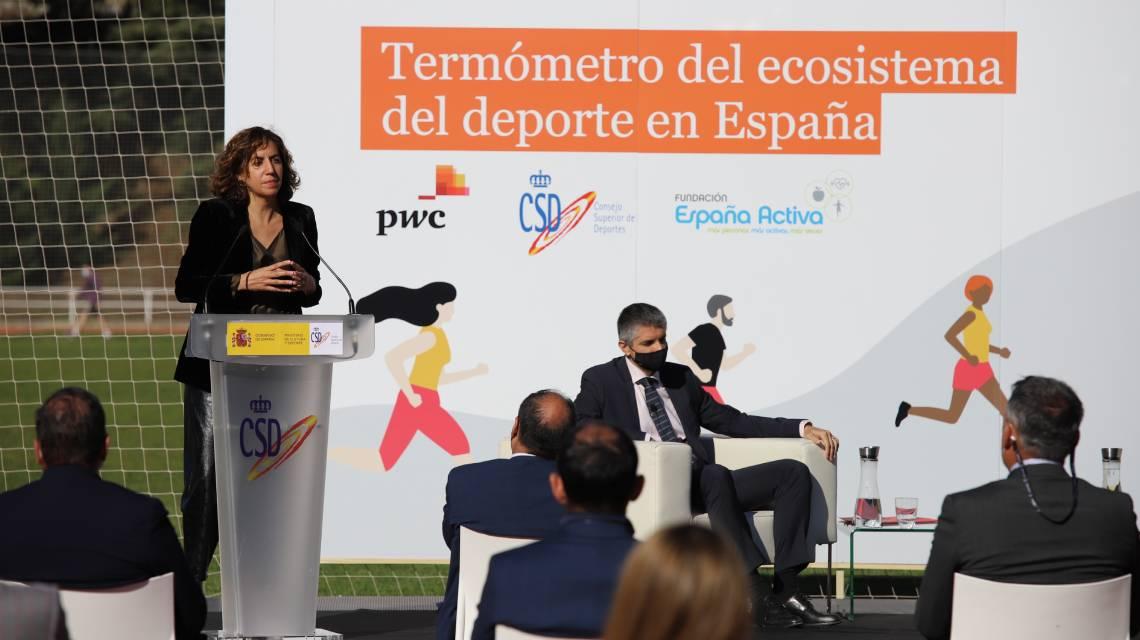 The Government authorizes the CSD to cope more 53 million euros of aid to spanish sports federations
 deutsche post This is an increase of 8.9 per cent over last year, more than 4 million
This is an increase of 8.9 per cent over last year, more than 4 million
As a novelty reserves a 4 per cent to mitigate the negative effects caused by the pandemic of COVID-19
The CSD will this year, with an overall budget of 251 million euros, the largest for sport from Barcelona '92
The president of the council, Irene Lozano, ensures that " the government has made sport in one of the levers that support the recovery "
Madrid, 23 march 2020.The council of ministers has authorized the council this morning for sports (CSD) the announcement of aid to the sports federations in spain for the year 2021. the game of this year amounts to eur 53.133.370, reflecting an increase of 8.9 per cent over the previous year, i.e. an increase of more than four million.
In addition, other key developments of the convening of this year is set aside an amount of more than 2.1 million euros to mitigate the negative effects caused by the pandemic of COVID-19. This is to be distributed among applicants according economic strategic approaches.
The convening adopted today is an annual basis, seek, and by which the CSD provides grants and subsidies for states in order to optimize the sports training and the outcome of the teams and athletes representing España in international sporting competitions. As an olympic year in the summer sports, the target for the same must culminate in the achievement of the classification for the olympic games (OLYMPIC GAMES) and Paralympic Games (JJPP).
Other of its purposes are the promotion of quantitative and qualitative national and international competitions; training and technical refinement of sports and judges, Arbitrators or equivalent; enhancing the participation of women in all areas of sport; the canoe sport programmes to promote the development of sport in competition; as well as aid to promote the adequate representation of directors of Spain in international sports federations.
This year the council will have an overall budget of 251 million euros, the largest budget for the sport from Barcelona '92, a total of 66.8 will be available for spanish sports federations, a figure which includes the provision of aid convened today, as well as other issued elsewhere. In Addition, this amount is derived from 17 million the revenue from the sale of media rights pursuant to Royal Decree Law 5/2015.
For the president-in-office, Irene Lozano, " the budget of the CSD, which marks an important milestone in 2021, going to help the federations and the industry as a whole in the more complex juncture that we all remember in recent years. The government has made sport in one of the levers that support the recovery and that is going to be felt in all splits ".