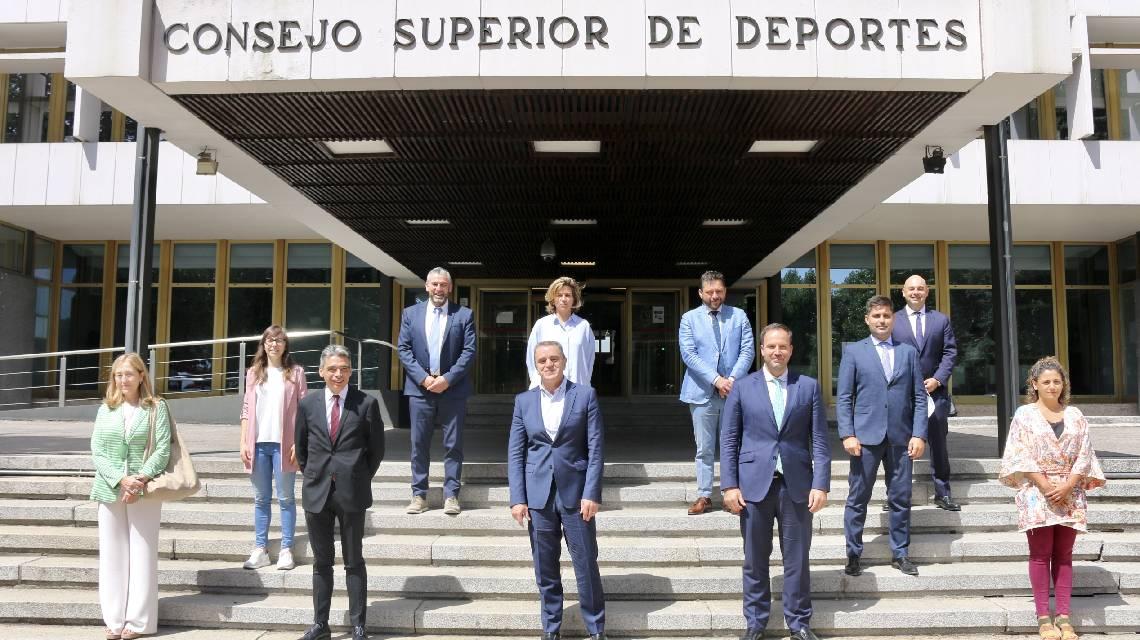 The CSD adopted the professionalization of the soccer
The secretary of State for sport, josé Manuel Franco, convened in the coming weeks to ensure that clubs first division next year.
The Council already working for the development of the regulations establish the framework of the competition, as well as the implementation of the same
Madrid, 15 june 2021.- The Board Of Directors of the supreme council for sports (CSD) has today adopted the professionalization of soccer. A decision that comes after the president, José Manuel Franco, and the director-general, Albert Soler, have been involved with clubs, the association of women's football Clubs (ACFF), the royal Spanish football Federation (DVOBOJU), LaLiga, and all agents directly or indirectly relate to the future development of the competition.
In the coming weeks as clarification on the composition of the competition for next year, frank convene clubs will be a part of this First Division football Today. " we wrote off an historical debt. With women football players, but also with the group of women athletes historically discriminated against simply because of their gender. The professionalization was needed, is fair and will be a success. We are to have one of the best football leagues in the world, and will do that by agreeing to the terms of the future competition with all actors in the Field of sport ", has assured.
The members of the commission directive are: Beatriz Álvarez Bureau, director-general of the Government of the principality of Asturias; Eduardo Morán Pacios, president of the diputació de León; Asunción Loriente, president of the russian Remo; David Aganzo, president of the association of Spanish Footballers (ERA); Natalia Orive, president of the association of Football Players (AJFSF); and exjudoca Ana Carrascosa. On the part of the CSD, form part of the president, José Manuel Franco; the director-general of Sports, Albert Soler; the president's chef de cabinet, Juan Fernández Carnicer; as well as deputy directors of the agency.
The Commission directive is the governing body of the council, and between their competences include authorizing and revoke, be reasoned, the constitution of the spanish sports federations; adopt definitively their statutes and regulations, of the professional leagues and clubs; appointing members of the administrative Tribunal of sport; to recognize the existence of a sport for the purposes of the sport act; or reviewing official competitions and professional.